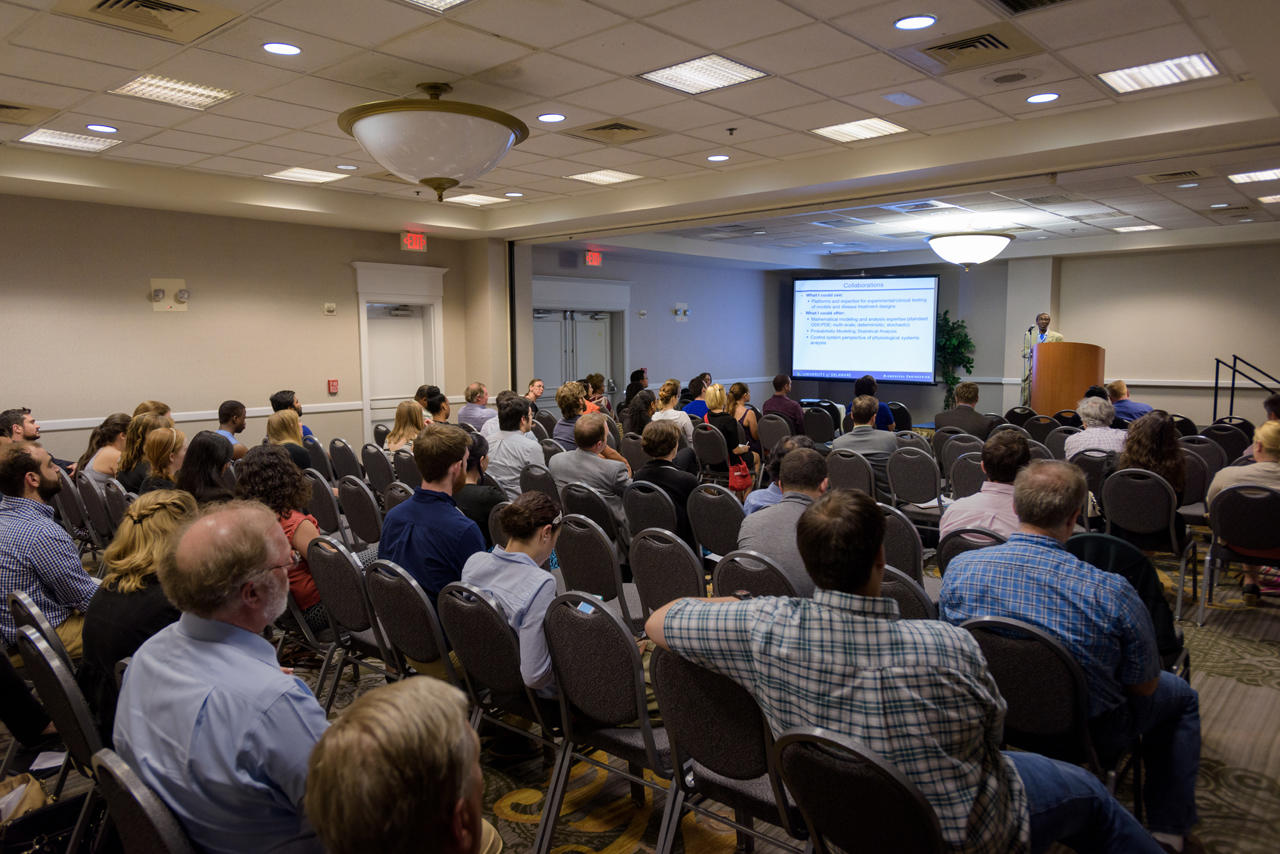 Multiple Openings; Halliburton @ Multiple Locations
Halliburton is building a new group focused on automation and is looking for candidates (MS/PhD/Post-doc) from sciences and engineering with machine learning/deep learning experience in their skill set. Interested candidates should contact Dan Stark at Daniel.Stark@halliburton.com with a cover letter and resume ready.
Field Engineer 1; Cytiva @ Baltimore, MD
Details at their Workday HR site
Research Engineer; Globus Medical @ Audubon, PA
Biomedical Associate/Mechanical Engineer; Exponent @ Philadelphia, PA
Non-Tenure Track Faculty – Assistant Professor of Biomedical Engineering; Widener University @ Chester, PA
Details here via Widener's HR site
Medical Device Recruiter Directory
Access via LinkedIn; you may download by viewing in full screen and using the link in the upper right-hand corner
At Art Therapy Express many of our participants are medically compromised. With
the pandemic, a large majority of our artists don't anticipate re-entering society until a
vaccine is available. In March, our families instantly became isolated and many of
their support systems discontinued their services. Many of our participants struggle to
feel like they are still part of a community. Even during these challenging times, Art
Therapy Express is committed to enriching their lives. It has become necessary to
pivot from our face to face sessions, at our adapted art studio, to creating engaging
and visually stimulating virtual programs within my home. These sessions include art
education, art as therapy, paint parties, and special event holiday celebrations for our
children and adults with physical, intellectual and emotional disabilities and their
parents. We are requesting your support to enhance the learning environment for our
participants through overhead camera views (for painting demonstrations) and
increased use of audio and visual aids (for multi-sensory learning). This integration of
new photography and digital media techniques will engage our participants and
caregivers and strengthen our virtual program format. Overhead track lighting and
movable cameras will create sensory rich experiences that help individuals with short
attention spans to focus. In addition, participants with visual impairments will be
provided with close-up views and detailed painting instruction.
Of course, you are the experts! Any solutions are welcome and greatly appreciated!!!
Please consider joining one of our Zoom sessions to meet our amazing participants. It
would be a small glimpse of the many individuals that would be impacted by your
creation, within the community, the special education school programs, and the
nonprofit organizations we serve. Our virtual programs are provided free to all our
participants and their caregivers throughout the pandemic.
Thank you, in advance, for sharing your talents to enrich the lives of our participants
with mild to severe disabilities. Art is needed, now more than ever, to provide a venue
that promotes "a voice" of creative self-expression, friendships, and joy for our artists
and their caregivers.
Fondly,
Lisa Bartoli
http://www.arttherapyexpressprogram.org
Located in Wilmington DE
Postdoc Fellowships at U.S. Federal Research Labs
This calendar provides a conglomeration of all the virtual events that are being offered to our graduate students for professional development and personal wellbeing. If you do not have access to the Google Calendar, please reach out to Michelle Pergeorelis @ mperge@udel.edu.
Fellowships/Scholarships
Students at the University of Delaware are exclusively eligible to apply to the following fellowships and scholarships:
UD offers a NSF IGERT program in Systems Biology of Cells in Engineered Environments (SBE2), a multi-disciplinary doctoral traineeship program for students interested in studying Cells in Engineered Environments using the technologies and approaches of Systems Biology.
The George W. Laird Merit Fellowship is given to students working toward graduate degrees in the College of Engineering.
Graduate students conducting research in biomedical engineering can apply for numerous fellowships and scholarships:
To find more funding opportunities specific to your qualifications, use the Pathways to Science form.
Fellowships/Scholarships for Prospective Undergraduates
None at this time. Stay tuned for further updates!
Programs for Prospective Undergraduate and Graduate Students
None at this time. Stay tuned for further updates!
RSO's
Student Organizations: The university has over 300 registered student organizations available so students can participate in a wide range of activities.


UD's Biomedical Engineering Society student chapter was approved in summer 2012. After being a registered student club for a year, it fulfilled the requirements to become an official chapter. Last year it piloted a peer mentor program to match freshman with older undergrads, based on selection criteria such as hometown and future career plans. Mentors and mentees frequently met and were encouraged to attend professional development events. BMES also kicked-off a hands-on engineering project with Prof. Cole Galloway in the Physical Therapy department. Dr. Galloway's lab modifies off-the-shelf toy race cars to provide mobility to children who can't crawl or walk due to cerebral palsy. The BMES students worked to transform these cars into power walkers for these children. In addition to these two programs, they fostered undergraduate interactions and investigated programs for the future (such as GREs, MCATs and graduate school programs).
Interested in finding out more? Please contact Emily Day, faculty advisor for BMES.
Honor and Professional Societies
Student Honor and Professional societies: The college of engineering offers a variety of engineering organizations for students. They can choose one in the engineering college or in their particular engineering field.
Study Abroad
International Experience: Study abroad programs in locations throughout the world are available to students at the University of Delaware. We offer short term programs during the Winter Session that include classes to fulfill general education (breadth) requirements. We also offer immersion experiences for the duration of an entire semester to enhance fluency in a foreign language.
Extracurricular Activities
Internships or Part-Time Work
NEW! Refer to the 'Job Opportunities' or 'Career Development' tab for the most recent updates and their deadlines.
Research
See the BME Weekly for undergraduate research opportunities as they are offered on a more frequent basis.
Outreach
The university offers a variety of resources through their Engineering Outreach Program for part-time students who already hold full-time jobs.