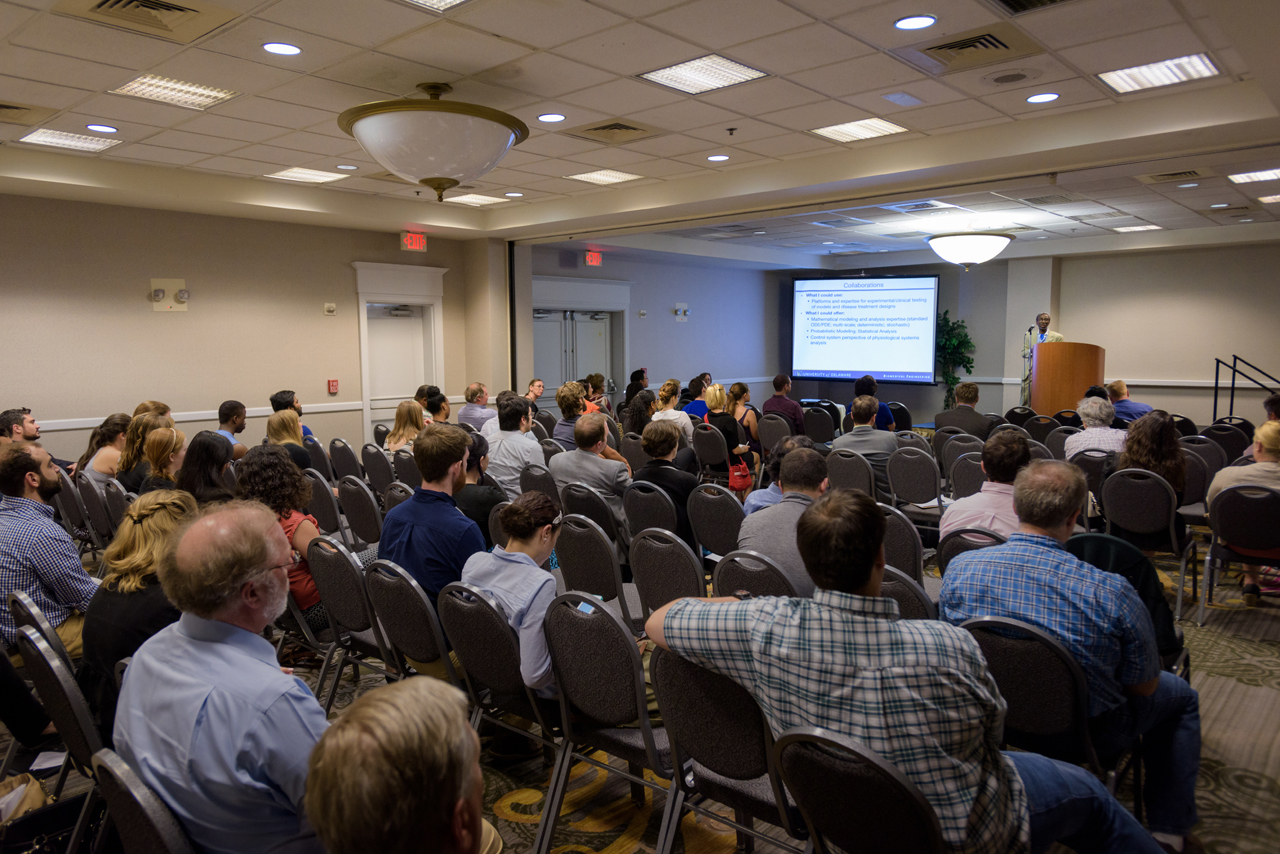 Incyte: Postdoctoral Fellow for Exomes in Immuno-Oncology; Wilmington, DE
West Pharmaceutical Services: Sr. Biomedical Engineer in Research & Technology; Exton, PA
Boston Microfluidics: Quality Engineer; Cambridge, MA
Aerotek: Junior Biomedical Engineer; Columbia, MD
MultiMedical Systems, LLC: Biomedical Engineer; San Francisco, CA
Job Opportunities in Science Writing and Communications
Eli Lilly and Company: Principal Imaging Scientist; Philadelphia, PA
Einstein Healthcare Network: Emergency Department Research Associate; Philadelphia, PA
ProScribe: Now Hiring Medical Scribes
Medical scribing is a great way for students to gain healthcare experience prior to applying to medical school, nursing school, or any other healthcare career (especially for those that plan on taking a gap year!) The skills acquired and the connections that are made working as a medical scribe have proven to be invaluable on any applicant's resume.
Interested students can apply here.
BD [Becton, Dickinson and Company] Now Hiring: Full-Time Positions and Rotational Programs
Below are some full time positions and a few rotational programs that may be of interest to the BME seniors. They are located throughout the continental U.S.
Associate Product Engineer (Climber) July 2020 – Rotational Program, Covington GA
Job ID R-347649
https://jobs.bd.com/job/covington/associate-product-engineer-climber-july-2020/159/13280976
Please contact Apoorva Suryadevara AFTER you have applied online.
Summer Job Opportunities at Frostburg State University's Regional Math Science Center
We are searching for summer staff members for our Regional Math Science Center (RMSC ) Summer 2020 Program, and I ask that you share this opportunity with any undergraduate and graduate students who have interests in working with youth to explore science research.  Click here to learn more about the job descriptions for three of our summer positions: Science Teachers, Tutor Counselors and Head Resident.
The RMSC is a TRIO Upward Bound grant program funded through the US Department of Education to help prepare and motivate high school students to pursue college degrees in math and science. Our students come from backgrounds where financial resources are limited and parents do not have college degrees. These students participate in a rigorous, 3- to 6-week, summer residential program that focuses on conducting scientific investigations, and they present their scientific findings via a poster presentation.
Virginia Tech: Tenure-track Assistant Professor of Biomedical Engineering
Candidates should have a doctoral degree in biomedical engineering, engineering mechanics, or a closely related discipline. Postdoctoral research experience or comparable experience leading research projects beyond graduate school is considered a plus. The successful candidates will be responsible for mentoring graduate and undergraduate students, teaching courses at the undergraduate and graduate levels, and developing an externally funded and internationally recognized research program.
Candidates with experience in biomechanics and/or biomaterials are particularly encouraged to apply. However, applications will also be considered from candidates with broader interests in theoretical, computational, or experimental methods to investigate biological systems, from molecule to organism.
Virginia Tech, founded as a land-grant institution in 1872, is currently ranked as a Top 30 Public University by US News & World Report and a Top 50 Public Research University by the National Science Foundation. The Virginia Tech College of Engineering is currently ranked #13 (#7 among public schools) by US News & World Report. BEAM is an interdisciplinary department with faculty having broad interests spanning engineering, science, mathematics, and medicine.
Blacksburg is located in the Blue Ridge Mountains and is recognized affordable living, world-class outdoor recreation, and its active arts community. As the Commonwealth's most comprehensive and leading research university, Virginia Tech serves a diverse population and is engaged in research around the world to pursue its motto: Ut Prosim (That I May Serve).
For assistance submitting the application, please contact Cristina (crosa@vt.edu, 540-231-6651). Inquiries about the positions should be directed to the Chair of the search committee, Dr. Verbridge (sverb@vt.edu, 540-231-6908).
Wake Forest University: Tenure-track Assistant Professor of Biomedical Engineering
The position will also be a faculty appointment in the Virginia Tech – Wake Forest School of Biomedical Engineering and Sciences. Areas of interest include:
Applicants with expertise in technology areas that complement these core areas (e.g. imaging and nanomedicine) are welcome. All areas in keeping with the School of Medicine's research strategic plan will be considered. The ideal candidate will possess a PhD or MD/PhD in biomedical engineering (or a related engineering field) and an excellent record of scholarship.
Specific expectations for the position include:
Demonstrated strong track record of scholarship and independent funding applying a biomedical engineering perspective to address high impact, interdisciplinary problems related to human health. Promising early career investigators are encouraged to apply.
Mentor peers at the junior faculty level (if applicable), mentor trainees at various levels, and teach biomedical engineering related coursework at various levels.
Thrive in an interdisciplinary environment that values individuals who are adept at identifying and fostering new collaborations.
Develop and maintain external visibility, and participate in national/international conferences and professional societies in the candidates domain of expertise. Assist in departmental service functions as needed.
Wake Forest Baptist Health is an equal opportunity employer with a strong commitment to achieving diversity among its faculty and staff. Applicants send info to: Lindsay Teague, Talent Acquisition, Wake Forest Baptist Medical Center at: Lindsay.Teague@wakehealth.edu or (336) 716-8393.
Southern Teachers: Now Hiring K-12 Educators for 2020-2021 School Year
Siemens Healthineers Operations Leadership Development Program: Applications for Summer 2020 Now Open
Who is Siemens Healthineers? One of the world's largest suppliers of technology for the healthcare industry and a leader in medical imaging, laboratory diagnostics, clinical IT solutions, and services.
What is the OLDP internship? A program that prepares you to support a wide range of businesses as an organizational leader with the possibility of being considered for a full-time program following graduation.
Who are we looking for? Rising juniors or seniors with a major in Engineering (Biomedical, Chemical, or Mechanical), GPA of 3.2 or higher, and are willing to relocate for the summer.
Apply to the position on Handshake! Contact Claudia Guzman with any questions.
GlaxoSmithKline (GSK) Data Science Pipeline for 2020
Learn more about this program here.
Travel awards available from keystone symposia
Keystone Symposia offers scholarship opportunities to students and post-doctoral fellows to support travel to our meetings. Join us for outstanding science, community and location.
Health Policy Research Scholars
Are you passionate about applying your research—in any field—to advance health and equity?
If so, we hope you'll apply for Health Policy Research Scholars, a leadership program that supports full-time doctoral students in building the skills, tools, and network they need to create lasting change.
You'll join scholars like Sireen Irsheid, who is using research and policy to advance equity, improve student success in school, increase graduation rates, and improve the well-being of youth and families who reside in communities impacted by trauma.
Applications for Health Policy Research Scholars will open on January 10, 2020, and close on March 11. Details on how to apply, including tips for submitting a successful application, are coming soon.
2020 Summer Oak Ridge Insitute for Science and Education (ORISE) Fellowship Program at CDC
Centers for Disease Control and Prevention (CDC)
National Center for Environmental Health (NCEH)
Division of Laboratory Sciences (DLS)
Atlanta, GA (Chamblee Campus)
DLS uses advanced laboratory science and innovative techniques to improve the detection, diagnosis, treatment, and prevention of environmental, tobacco-related, nutritional, newborn, selected chronic and selected infectious diseases. DLS also works to improve the rapid and accurate detection of chemical threat agents, radiologic threat agents, and selected toxins. In these areas, the laboratory has been in the vanguard of efforts to improve people's health across the nation and around the world.
Participants will join laboratory teams to develop and apply analytical methods to characterize and quantify biochemical markers, including those in biologic specimens (such as serum or urine), that are relevant to disease and harmful exposures. DLS currently has more than 170 active methods and 230+ mass spectrometers in use.
Selected candidates will be placed in one of seven branches within DLS (see website for branch information: https://www.cdc.gov/nceh/dls/). They will gain hands-on experience using state-of-the-art laboratory instrumentation and automation equipment. DLS offers a stimulating research environment that enables summer fellows to gain practical experience in applied analytical chemistry and enhance their knowledge of public health.
Current undergraduate and graduate students majoring in Chemistry or Biochemistry. Must be able to comply with safety and security requirements before or upon reporting to CDC. Must be a U.S. Citizen.
Application Deadline: January 10, 2020. Selections will be made by February 28, 2020.
Dates: May 21st – July 31st, 2020
Stipend: approximately $2,900 per month for full-time undergraduate student fellows and $3,600 for full-time graduate student fellows.
Housing is available, but fellows are responsible for housing costs.
The appointment is through the Oak Ridge Institute for Science and Education (ORISE) Fellowship Program.
Apply on-line at: https://www.zintellect.com/Opportunity/Details/CDC-DLS-2020-0015
ORISE Posting Number: CDC-DLS-2020-0015
Using the link above, submit the following required items: resume/CV, official transcript, two letters of recommendation, and a completed application
Incomplete applications or submissions made after the application deadline will not be considered
2020 ETS Internship and Fellowship Programs in Research & Development for Graduate Students
ETS's Research & Development (R&D) division is now accepting applications for the 2020 ETS Internship and Fellowship Programs.
We are seeking graduate students enrolled in a doctoral program and early-career scientists who are interested in research opportunities in the field of educational research, assessment, learning or related fields. Areas of emphasis include the following:
Assessment, measurement and psychometrics: assessment design, validity, fairness, psychometric modeling
Education: higher education, career and technical education, teacher education, English as a second or foreign language
Natural language processing and computational linguistics
Psychology: cognitive psychology, educational psychology, industry-organizational psychology
Speech recognition and processing
Statistics and data science: machine learning, causal inference, computational statistics, hierarchical modeling
Summer Internship Program in Research for Graduate Students
Application Deadline: February 1, 2020
This program focuses on major research activities that will occur in 2020. Selected interns conduct research under the guidance of mentors at ETS offices in Princeton, N.J. Graduate students who are currently enrolled in full-time doctoral programs in the areas listed above and who have completed a minimum of two years of coursework toward their Ph.D. or Ed.D. prior to the program start date are eligible to apply.
Harold Gulliksen Psychometric Research Fellowship Program
Application Deadlines: December 31, 2019 (preliminary) and February 14, 2020 (final)
This program seeks graduate students who have completed their doctoral coursework and are at the dissertation stage of their program, working on a dissertation related to statistics, psychometrics, educational/psychological measurement or quantitative methods. Selected fellows study at their universities and carry out research under the supervision of an academic mentor and in consultation with an ETS researcher or psychometrician.
Postdoctoral Fellowship Program
Application Deadlines: March 1, 2020 (preliminary) and April 15, 2020 (final)
This program provides opportunities for early-career scholars to work with ETS researchers on a variety of cutting-edge topics, including foundational research as well as research embedded in real-world testing programs. Selected fellows work on research projects and conduct independent research that is relevant to ETS's goals under the mentorship of research scientists or psychometricians in Princeton, N.J. Candidates must have received their doctorate within the past three years. This year, ETS is seeking applications in the following areas of expertise: measurement, psychometrics and statistics; process data modeling and analysis; and artificial intelligence.
Please take a moment to consider which qualified individuals would benefit from these opportunities and encourage them to apply. Share this information with your colleagues; complete program details and application instructions are available. Visit our website to get started.
If you have any questions about the programs, please send an email to internfellowships@ets.org. For information, newsletters, research reports and more, join our mailing list.
NIIMBL eXperience Program: June 1-5, 2020
The NIIMBL eXperience is a hands-on, expenses-paid week-long program for college freshmen and sophomores to gain real-world insight into career opportunities in biopharmaceutical manufacturing. This program is open to college students enrolled at Historically Black College and Universities (HBCUs) or historically underrepresented minority students at NIIMBL member academic institutions. Students will learn about the operations of large biomanufacturers, cutting edge technologies of small companies, and how federal agencies interact with industry to ensure products are safe for patients.
Click here for the application website and access to all details.
Clean Energy Policy Internship for Post-Degree Candidates
Oak Ridge Institute for Science and Education is currently accepting applications for the U.S. Department of Energy (DOE), Energy Efficiency and Renewable Energy (EERE) Science, Technology and Policy (STP) Program.  This internship is with the U.S. Clean Energy Education and Empowerment (C3E) Initiative.  As an intern embedded within the C3E initiative, you will get to develop educationally and professionally while participating in policy-related projects at DOE's EERE office in Washington, D.C. The goal of the C3E effort is to close the gender gap and increase participation, leadership and success of women in clean energy fields. You will collaborate with DOE Senior Program Advisors and engage closely with your mentor to move this initiative forward. You will also learn how to plan, manage and execute initiative activities, including organizing meetings and collaborations within the agency and with partnering organizations, solicitation of new ideas for how to grow the C3E, as well as new strategic directions and activities.
For a full description of this internship and to submit your application, visit https://www.zintellect.com/Opportunity/Details/DOE-EERE-STP-SP-2019-2200. If you have questions, send an email to DOE-RPP@orise.orau.gov.  Please include the reference code for the opportunity [DOE-EERE-STP-SP-2019-2200] in your email subject line.
Solar Energy Innovators Program Opportunity
The purpose of the Solar Energy Innovators Program is to enable selected applicants to conduct practical research on innovative solutions to the challenges faced by electric utilities, energy service providers, and electric public utility commissions as the levels of solar energy, as well as other distributed energy resources (DERs), increase on the electrical grid.
Selected applicants, referred to as "Innovators" herein, will participate for up to two years at a Host Institution on one or more topics related to the integration of solar energy.  The applicant to this program is the prospective Innovator. The applicant must identify a Host Institution and potential mentor at a utility, energy service provider, or public utilities commission (PUC) currently conducting research in an area related to the integration of solar energy onto the electricity grid.    Host Institutions may seek potential Innovators that are eligible to apply to the program, but it is the potential Innovator, not the Host Institution or mentor, who submits the application and supporting materials to this site.
Applications are accepted on a rolling basis. Applications are downloaded for review on the first of the month, and applicants can expect to hear whether they move to the next stage within 30 days. Subsequent selection process stages include telephone interviews of the applicant and mentor. The process from application submittal to Innovator start date is approximately 3 months.  For more information and to apply visit https://www.zintellect.com/Opportunity/Details/DOE-EERE-RPP-SETO-2019-2100.
From The Scientist: New Journal Seeks Typically Overlooked Studies
Read the article here.
Official site for Cambridge University Press and Experimental Results.
UCLA Samueli School of Engineering Future Faculty Lectures Program
UCLA Samueli School of Engineering has initiated a Future Faculty Lectures program for advanced PhD students and post-doctoral scholars to visit UCLA to present their work.  We welcome you to apply to our Future Faculty Lectures — an opportunity for advanced Ph.D. students and postdoctoral scholars to assess whether the UCLA Samueli School of Engineering is the best fit for a faculty position. Our goal is to help our faculty tackle today's greatest engineering challenges and empower students to become future change agents.
If selected, you will be invited to present an hour-long seminar on your research; tour the vibrant UCLA campus; and meet with current faculty over lunch. We believe a relaxed environment with open dialog is the best way to learn about each other and the opportunities available at UCLA Samueli. The school will support all travel and lodging expenses.
The Formulation & Stability group at the Vaccine Production Program (VPP/VRC/NIAID) at the National Institutes of Health is actively recruiting to fill both entry and mid-level formulation development positions. The person filling this position will be part of a dynamic and motivated team working on the characterization, formulation and development of multiple types of biologic vaccine candidates, including virus-like Particles, monoclonal antibodies, and protein nanoparticles.
The Center for Statistics and Machine Learning's DataX Fund supports the hiring of six data scientists who will create and improve data-analysis software to operate at large scale, leading to faster discovery, wider impact and greater continuity.
These data scientists will work in faculty-led, collaborative, multidisciplinary environments, and leverage their skills to advance the progress of data-driven scientific discovery. Three research areas are of particular interest:
Catalysis – led by the Department of Chemistry, in collaboration with other departments including Chemical Engineering, Molecular Biology, and Computer Science.
Biomedical Data Science – led by the Department of Computer Science, in collaboration with the Lewis-Sigler Institute for Integrative Genomics, Princeton Neuroscience Institute, and additional engineering departments.
Technology Policy – led by the Center for Information Technology Policy.
Prior expertise in the above areas is not required — the data scientists will be mentored in the relevant research area. They will have access to Princeton's first-class resources and have the opportunity to co-author academic publications.
These are 3-year appointments offering a very competitive salary and excellent opportunities for growth and future career opportunities. The positions are part of the Schmidt DataX project, an initiative made possible by a major gift from Schmidt Futures. Feel free to contact Project Manager, Ellen DiPippo if you have any questions about the position or process.
Fellowships/Scholarships
Students at the University of Delaware are exclusively eligible to apply to the following fellowships and scholarships:
UD offers a NSF IGERT program in Systems Biology of Cells in Engineered Environments (SBE2), a multi-disciplinary doctoral traineeship program for students interested in studying Cells in Engineered Environments using the technologies and approaches of Systems Biology.
The George W. Laird Merit Fellowship is given to students working toward graduate degrees in the College of Engineering.
Graduate students conducting research in biomedical engineering can apply for numerous fellowships and scholarships:
To find more funding opportunities specific to your qualifications, use the Pathways to Science form.
Fellowships/Scholarships for Prospective Undergraduates
Nextiva Business Scholarship: Deadline is May 1, 2020
Program aims to support aspiring students studying in fields related to Business or STEAM (science, tech, engineering, arts, math) to reach their highest potential. Nextiva will award selected students $1,000 for the upcoming school year. The scholarship is open to all students residing in the United States. Nextiva encourages students of any background, gender, and ethnicity to apply for the scholarship.
RSO's
Student Organizations: The university has over 300 registered student organizations available so students can participate in a wide range of activities.


UD's Biomedical Engineering Society student chapter was approved in summer 2012. After being a registered student club for a year, it fulfilled the requirements to become an official chapter. Last year it piloted a peer mentor program to match freshman with older undergrads, based on selection criteria such as hometown and future career plans. Mentors and mentees frequently met and were encouraged to attend professional development events. BMES also kicked-off a hands-on engineering project with Prof. Cole Galloway in the Physical Therapy department. Dr. Galloway's lab modifies off-the-shelf toy race cars to provide mobility to children who can't crawl or walk due to cerebral palsy. The BMES students worked to transform these cars into power walkers for these children. In addition to these two programs, they fostered undergraduate interactions and investigated programs for the future (such as GREs, MCATs and graduate school programs).
Interested in finding out more? Please contact Emily Day, faculty advisor for BMES.
Honor and Professional Societies
Student Honor and Professional societies: The college of engineering offers a variety of engineering organizations for students. They can choose one in the engineering college or in their particular engineering field.
Study Abroad
International Experience: Study abroad programs in locations throughout the world are available to students at the University of Delaware. We offer short term programs during the Winter Session that include classes to fulfill general education (breadth) requirements. We also offer immersion experiences for the duration of an entire semester to enhance fluency in a foreign language.
Extracurricular Activities
Internships or Part-Time Work
NEW! Refer to the 'Job Opportunities' or 'Career Development' tab for the most recent updates and their deadlines.
Research
New research opportunities coming soon!
Outreach
The university offers a variety of resources through their Engineering Outreach Program for part-time students who already hold full-time jobs.